Guide to Buying the Right Photography Prints
Jul 15, 2022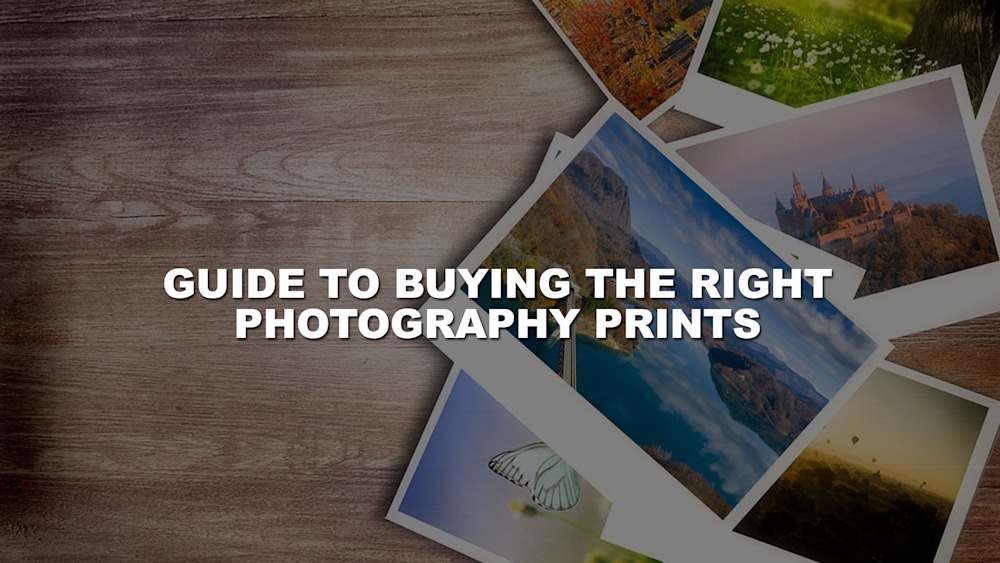 When photography was first introduced to the world, a heated debate of whether it was a form of art or not happened. Fortunately, we live in an era where people are more socially aware of it as an art. In fact, it has made art accessible to the general public and changed society's visual culture. This has made art more valuable each year that passes. The growing number of people who have the enthusiasm for collecting photography prints worldwide has grown as well. Photography prints are less expensive than painting. Hence, many would opt for choosing prints over paintings.
If you plan to start collecting photography prints, you might need to consider a couple of things. You might want to get a novice idea of the market, and as a contemporary medium, you can definitely do that. Getting to know the innovations around photography practices is essential, especially if you are a first-time buyer. If you scour the internet, you can see many choices being made available to you. As exciting as it may sound, it actually makes the process harder. How will you know if you are making the right purchase?
If you want a photograph that is worth the buy, you need to consider some pointers. In this blog, you will know some tips for choosing right photography prints. Here are some tips to help you avoid the mistakes of a first-time collector.
Get a Clear View of the Photography Culture
In any aspect of your purchase decisions, you need to make sure that you are well informed of what it is about. There is no difference when choosing photography prints. You want to buy something unique, where people can start appreciating it when they visit your home. You need to become someone who develops a sharp eye for photography, including being updated on what's new in photography art. Read books about it and be receptive to learn from other collectors. As others say, the day you stop learning is the day you stop growing.
Start By Your Preferences
Choosing photography prints does not mean that you have to buy it is because it is unique, or just because it is from a famous photographer that you look up to. Buying photography prints means that you should appreciate what is being displayed. You might want to know some questions that you need to answer while you are in the process of choosing photographs. If you look at the picture, does it hit you? That is why you need to establish a direction of what you are going to collect. You can either go for abstract or figurative photography, analog or digital, black and white or colored; these options are pertinent to your taste. Your interests are far more important than other aspects.
Find Photographs with Unique Messages
Behind every photo you see, there is a deep meaning to it. If the message attracts you to the bones, something that struck your emotions, maybe you should consider it. The importance of photographs with deeper meanings is that they will be timeless in your eyes. You will never get bored of them, making you save money. You don't want to buy something trendy because, over time, when it is out of the phase, you will end up not liking it anymore. One of the photographers that you want to look into is Nicki Geigert. She is into wildlife animal photography, capturing the beauty of nature in its natural habitat. Her photos will surely add something valuable to your collection as it exudes ceaseless meaning to it.
Look Out for the Quality of Printing
You want to make sure that the printing is high in quality. Paper types and quality of the ink should be the determinant that the photographs are of good quality. You might also want to ensure that the print is going to last a lifetime. That is why you also need to consider its framing. Glass glazes are the type of glass you want to request as it is good at filtering out UV light. Framing is considered something that you want to consider when buying photographs, it might not be as exciting, but it sure does affect quality.