Finding A Spot For Outdoor Photography
Dec 20, 2022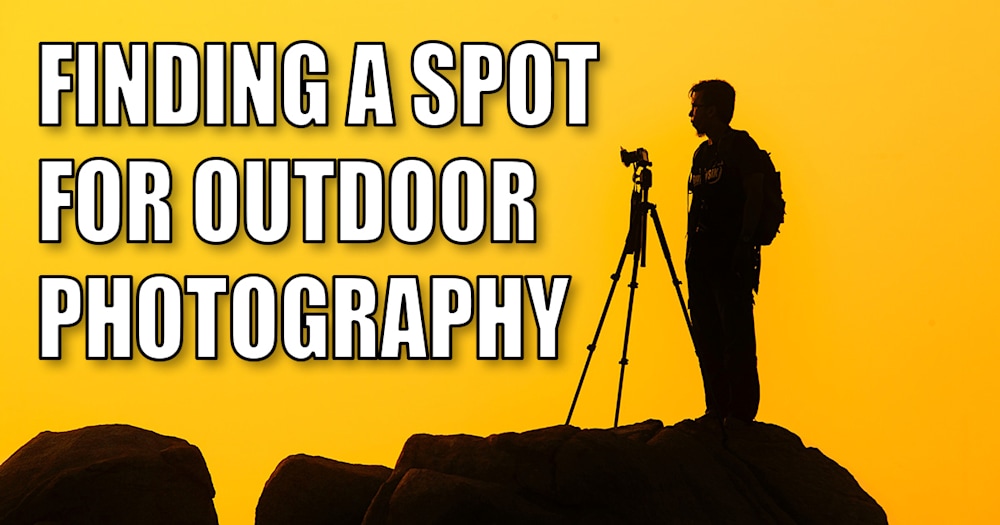 An excellent outdoor location always contributes to a good photography outcome. The search for a suitable place is always challenging, plus location scouting is typically someone else's job. But if you are a freelance photographer with no additional resources to hire someone, you end up looking for a photoshoot location yourself.
To help you find the perfect spot, here are some essential tips and tricks you can try:
1 – Hire a scout
It is the most suggested and expensive way to look for a location. You'll end up spending almost $350 to $50 per hour. Although they are costly, these people will be reliable, and they will be your location manager once your photo shoot commences.
Having a location scout will also lighten the workload on your part and allow you to have more time and focus on taking photos. It may be costly, but their services will benefit you and your crew in the long run. This is especially true in large-scale photoshoots where you can't be a one-person team. Hiring a location scout is a good way to go if you have a considerable budget.
2 – Look for places on Instagram
Instagram is the most prominent photo and short video-sharing app worldwide. With their newest features and a more expansive reach, you can quickly look for outdoor shooting locations in the app. Millions of users upload their pictures and tag locations every minute. Not only is it a convenient way to find a spot for photo shoots, but you will also find even the most aesthetically pleasing yet obscure corners which can serve as accessible locations.
3 – Choose a place that screams sentimental
Looking for a place to take photos doesn't always have to be about convenience. It's easy to choose a spot where you can come up with various compositions, but that shouldn't be your only method of creating valuable and beautiful photos.
If you're aiming for a candid portrait shoot, you must think about the personalities of your subject and how you would want them to look and behave around the photo. Study their uniqueness and how they live their daily lives. A suitable location must fit into who and what they are as people.
For example, this idea usually applies to pre-nuptial photoshoots, where some couples already have a location in mind that is mainly connected to their love story. Or it could be a birthday photoshoot celebrating the person's milestones as they add another year to their life. Getting to know the client is essential to make this work as a photographer. Build a connection with them so you can capture the best and rawest moments they will treasure for a lifetime. Using a location that's sentimental to your subject will result in a more genuine-looking photo.
4 – Always prepare for the worst
Stormy weather will always be the worst enemy of any outdoor production. If your location shows a chance of rain, be prepared by setting up tents or other forms of shelter to keep your equipment and crew dry. Sometimes it pays to hope that the weather will turn out fine, but it's better to anticipate than ruin the shoot and deal with terrible weather unprepared.
If you can't afford to find shelter, look for a location that can cover you if it rains. Having ample protection around helps you, your equipment, and your crew stay dry – especially if your subject is a paying client.
An open-air shelter brings potential weather that will heavily affect your production process, so ideally, choosing a covered location would be best. You can use that place to your advantage, creating a natural background paired with good lighting.
5 – Your location should not take the focus from your subject
Sometimes you're commissioned to take photos of your subject, and the area they chose is boisterous. If you take a photo shoot in a bustling place, ensure that your client will remain the focus rather than the things and people around them. Avoid letting the location overpower your main subject and focus on getting portrait shots highlighting your client alone. And as the photographer, you must remain towards capturing the client and not get too absorbed by the scenery around you.
6 – Be a master of post-processing
If you're an amateur photographer or simply a hobbyist for outdoor shoots, you might think natural lighting and camera settings are enough to take a good photo. That's not all there is to it because you must also know how to edit your outdoor shots. Learning to use the necessary software and post-processing techniques will improve your skillset.
You can even try selling your photos by printing them in a mug or bag, or you can have them framed. For better ideas, look up Geigert's printed mug photography art design for the best-looking prints you can find, along with various merch ideas.