Aesthetically Pleasing Pieces to Freshen Up Your Space
Aug 26, 2022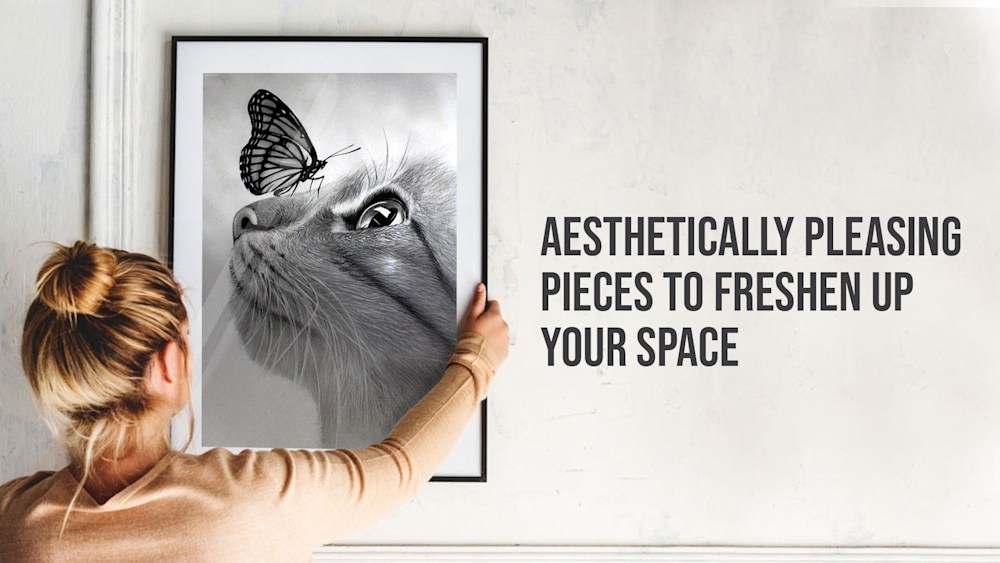 What would be nicer than to go home to a place where you can feel comfortable—not to mention have nice surroundings. Having pieces of art in your home can make this possible. Art will help you add a personal touch to your home, attaching a piece of who you are. You may add a piece of memory or a feeling as art never fails to evoke emotions whenever we look at it. Imagine looking at something of value to you after a long day at work. It could definitely be something that you'll look forward to every time you come home.
Picking up furniture for your home can is not as easy as it seems. You need to make sure that you are coordinating each one. You can have a piece or pieces of furnishings that can help accentuate the look of your home. But if you aren't sure what to get and what suits your home, this blog is for you. Here are some elements that you can get to spice up the look of your home:
Photography Prints
The easiest and probably the quickest way to spruce up the look of your house is to hang up Photography Prints. You just need to make sure that you get legitimate art from a professional. Getting prints from professionals will guarantee you quality and can provide you with a myriad of choices. Nicki Geigert is a professional landscape and nature photographer who can offer you amazing photography prints. You can select from different categories, such as wildlife and animals, people and places, landscapes and plants, and more. Fine Art Photography Prints and Wall Art by Nicki Geigert can surely bring more aesthetics to your house while adding more meaning to it.
Add Throw Pillow on Your Couch
If you want to lowkey add a pop of color to your minimalist furniture, such as your couch, you can always opt for throw pillows. This will serve both aesthetic and functional purposes. Plus, you can also easily change the theme of your house according to seasons with these kinds of pieces. If your house has a modern or a contemporary design to it, you should always opt for throw pillows as they are going to turn your house cozy and comfortable.
Add a Rug
One way to add character to your place is to add a rug of your choice. If you want to brighten up your space, you can always choose a rug with bright and abstract art. It is definitely perfect for your Instagram feed. You can it for your bedside table or put it below your center table in the living room. A grey-tipped round rug with soft and fluffy textures can also elevate the look of your space.
A Statement Wall
Paint a wall of your choice as add some art to it. One of the trending ways to do it is to add geometrical shapes as art. It will serve as a contrasting decor. However, if you want to make a unique one, you can always opt for a black aesthetic. It sounds odd, but it surely is something that can accentuate the look of a room. It would be nice to have an accent wall to an office space.
A Good Mirror
A mirror is a piece that can give an illusion of a wider space. If you add a tall mirror, it draws the eye upwards, which makes a room feel more spacious. Other than that, it adds a statement. It also maximizes the lighting of a room. If the purpose of getting a mirror is for style, you can get one with decorative frames. However, if the purpose is to make it look more spacious, them getting a large mirror without frames is the one that you should opt for.
Cool-Toned Lighting
If you are someone who likes to take pictures, then lighting is going to be your favorite part of the decoration process. Just like mirrors, lighting serves as something that can affect the room's size. If you choose darker colors, your space will look cramped. But if you choose the opposite, it will make it look a lot bigger. The technique is to choose cool-toned lighting.