5 Best Photography Locations in Madagascar
Sep 28, 2022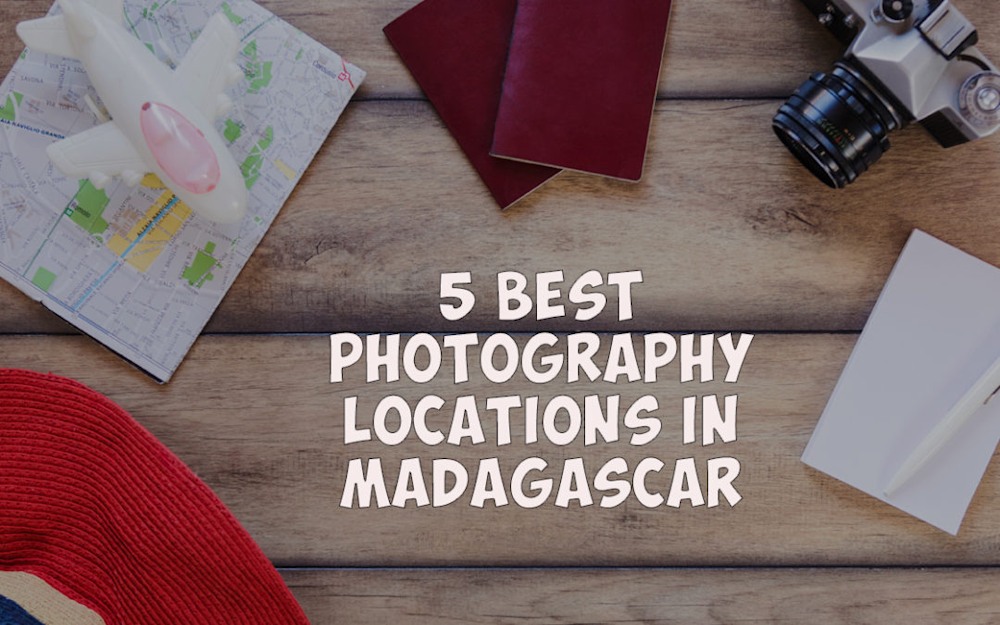 Madagascar is best known for its unique wildlife and biodiversity. It is home to an abundance of flora and fauna species found nowhere else on earth. Its distinctive ecology has even led some ecologists to refer the island country as the 'eighth continent'. Currently, Madagascar is considered as one of the biodiversity hotspots in the world.
Aside from its amazing wildlife and biodiversity, Madagascar is also known for its striking landscapes and sceneries. Most of the tourists who come to the country just cannot turn their cameras off when in these astonishing and picturesque places. If you are a photographer, either professional or amateur, who has long been planning to go on a solo or family trip to Madagascar, then this article is perfect for you! Below are five of the best photography locations in Madagascar that can surely satisfy both your eyes and your lens.
Avenue of the Baobabs
Avenue of the Baobabs is located in the Menabe region of western Madagascar. Its name is derived from the fact that the place is filled with baobabs lining the dirt road between Morondava and Belon'I Tsiribihina. Baobabs are deciduous trees with enormously thick trunks and large edible fruits. It is the national tree of Madagascar. The odd but beautiful appearance of the baobabs found in the Avenue of the Baobabs makes the place a great spot for photoshoots. Every year, hundreds and thousands of travelers go to this place to see the wonderful trees personally. Because of this, the Avenue of the Baobabs has also been a center of local conservation efforts.
Tsingy de Bemaraha National Park
Tsingy de Bemaraha National Park is located in the Melaky region of northwest Madagascar. It is popularly known for its dramatic forests of limestone needles called 'tsingys', which are created by vertical and horizontal patterns of erosion. The unusual formation of the rocks in Tsingy de Bemaraha makes it an irresistible place for photographs. Travelers are usually stunned upon seeing the unique scenery that the national park offers. This uniqueness has convinced the United Nations Educational, Scientific, and Cultural Organization (UNESCO) to declare the place as a world heritage site, which means that it is a protected area where no one is allowed to trespass.
Andasibe-Mantadia National Park
If you are more of a wildlife photographer who loves to capture photos of stunning animals, then you should not miss visiting the Andasibe-Mantadia National Park, which is located east of Antananarivo. The national park is the most popular reserve in Madagascar. It protects a wide range of animal species including the indri lemur, mouse lemur, woolly lemur, long-eared owl, wagtail, Madagascar falcon, and numerous species of reptiles and invertebrates. The exquisiteness of the flora and fauna found in the Andasibe-Mantadia National Park surely delights all of its visitors, especially the wildlife enthusiasts.
Les Trois Baies
Les Trois Baies is a series of beautiful bays with astounding beaches located in the north of Madagascar. Along the stretch of its long coast are many coves and inlets perfect for chilling both under the sun and in the water. The Les Trois Baies, which consists of Baie de Sakalava, Baie des Pigeons, and Baie des Dunes, boasts of a starkly beautiful environment. Its white sand and clear, blue water are very picturesque and worthy for the gram.
Nosy Be
Speaking of Instagram-worthy beaches, Nosy Be also boasts of an alluring environment that will surely captivate both your and lens. Nosy Be is the top beach destination in Madagascar, which is located off its northwest coast. It is the largest and busiest tourist resort in the island country. It has all the ingredients that you need for some stunning Instagram vacation photos – soft white sand, turquoise waters, and mouth-watering seafood. Aside from its breathtaking environment, Nosy Be is also great for the numerous water-based activities that it offers. It is a paradise for the adventure seekers who want to try such activities as diving, snorkeling, and sailing.
No one can deny that Madagascar is indeed a paradise on earth. With its unique wildlife and biodiversity, rich culture, and astonishing landscapes, Madagascar has proven time and time again that it is an ultimate travel destination. So, if you are looking for the perfect place for some photo tours, then The Red Island is the one for you! Go ahead and take that solo or family trip to Madagascar now.
If you are inspired for the adventure of a lifetime you can learn more about Nicki Geigert's upcoming Magical Madagascar Photo Tour 2022 where Nicki will lead you in a fabulous 15-day journey as you photograph all the wonder that Madagascar has to offer. The tour will feature all the sites mentioned here and so much more. We hope to see you in Magical Madagascar in 2022!